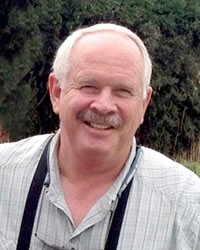 Gage graduated from Pleasant Valley High School in 1971. He played on PV's golf team and won 2nd All League in 1969 and 1970, and 3rd All League in 1971. He went to the NCIF Northern Section Championships two years and qualified for the state championships one year. Prior to attending Pleasant Valley, Gage attended Sierra View, Aymer Jay Hamilton elementary schools; and then Chico Jr. and Bidwell Jr. High Schools.
After graduating from PV, Gage spent a year in Germany as an exchange student. Upon his return to Chico, he enrolled at California State University, Chico. He was a member of Delta Sigma Phi and graduated with a Bachelor of Science in Business Administration.
After college, in 1978, Gage began working in the family business, Modern Building.
He began as a carpenter and has worked his way up through the business, serving as project manager, Vice President and then President. He has served in his present position of CEO since 2011.