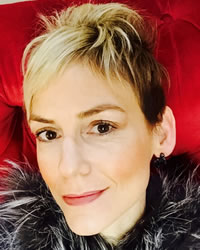 While at PVHS, Ryan was active in clubs, sports and academics, being one of the first IB candidates and an award-winning member of the highly successful Aca Deca Team.
After graduating PVHS in 1992, Ryan attended Stanford University, where she played Division I field hockey and was a member of the Chi Omega fraternity. She graduated in '96 with a BA in Classical Studies.
Ryan earned her J.D., magna cum laude, from Boston University School of Law in '99, where she served as Article Editor for the Law Review. Ryan then moved to Los Angeles, where she practiced law in the litigation department of Paul, Hastings, Janofsky & Walker LLP, representing corporations and individuals in a variety of litigation matters. In 2002, Ryan relocated to the Bay Area, where she continued to practice litigation in Paul Hastings' San Francisco office.