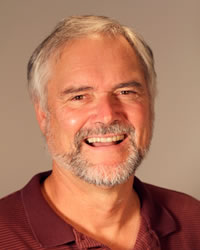 Roger began his career as a teacher in Lassen County. He became a 5th-6th grade teacher at Richmond Elementary School with his wife, Suzanne, who became a first grade teacher at Janesville Elementary School. While living in Lassen County for ten years, Roger and Suzanne had two great kids, a daughter, Barbara, and a son, Zachary.
In 1985 Roger was hired by the Chico Unified School District as a Principal/Teacher at Forest Ranch School. He remained there for five years before becoming principal at John McManus School in 1991 and later principal at Chapman School and Sierra View School. While at Chapman School, the school was awarded the California State Achieving School Award for three consecutive years and was named a National Achieving School for one year.
Besides the responsibilities as a school principal, Roger was active in numerous Chico Unified School District Committees and was president for two years of the Chico Unified Management Association (CUMA).   During this time, Roger also participated in community activities and was a member of the Chico Rotary Club. He also served on the Board of Directors for the Butte County administrators Association.
In 2001 Roger was hired as the Superintendent/Principal at the Gerber Union Elementary School District and then in 2004 he became the Superintendent of the Nevada City School District. While at Nevada City Roger was a member of the Nevada City 49er Rotary Club and was on their Board of Directors for three years. He was also a member of the Board of Directors of the Nevada County United Way.
In 2007-08 Roger was on the California School Boards Association Small District Superintendent Advisory Committee and then in 2008-09 he was on the CSBA Superintendent State Board. He was selected the Nevada County Superintendent of the Year in 2008-09. He then retired in July, 2009 after 35 years of working in education.
In retirement Roger continues to be active in the community by serving on the Far Western Heritage Association Board of Directors. The Far Western Heritage Association is responsible for the Chico Museum and the Patrick Ranch Museum. He also volunteers in community projects, such as leading student field trips at Patrick Ranch and with activities connected to Bidwell Presbyterian Church.