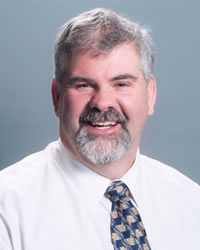 It is how we choose to apply our natural talents that define us. Matthew Bruce Gallaway has long been a creator. Whether it be in architecture, art, music or construction, he has the gift of taking a blank slate and transforming it into something of value for our community and the communities that surround us.
The foundation for creativity was established in the classrooms of people like Owen Bae and Ed Logan but with the creative, a balance must be struck with logic. That was learned in Mr. Bigler's math classes. From those, Matt has become a leader and contributor to the business community of Chico for several decades.
In 1991 when Matt graduated from the University of California at Berkeley, the commercial construction industry was slow. He literally met and interviewed with all of the architects in Chico, and the results showed in a common theme- there was no place in the architectural field at that time. Having just married his high school sweetheart, Jody Henderson, there was no time to wait for the tides to turn. Matt put on his carpenter belt and started work in the construction field building custom residences. Though at the time it seemed like a demotion, Matt realizes it was his most valuable experience. Not only from the stand point of learning and mastering how to put materials together to form structure, but also how to manage a small business.
The small business management did not come into play when Matt first started his career in architecture in 1994. He worked for other firms including Tom Tarman, Arcademe and Nichols, Melburg and Rossetto. This experience not only honed his skills in the field of architecture, it began to give Matt exposure to other business outside of the field of construction within the community. Through projects and client interaction, he began to recognize how diverse of a group the practice of architecture encompasses, and what an impact that practice has on the community. It was the desire for diversity in projects and the ability to help a wider range of client types that led Matt and his business partner Don Russell to start their own company in the summer of 2001. With the goal of specializing in all projects and building relationships with all local contractors, RGA has grown to provide quality jobs for nearly 20 architects and engineers. As Russell, Gallaway Associates grew, so did Matt's involvement in the community.
One of the more rewarding efforts that RGA has been involved in for the past decade is the R.O.P. program. In the spring semester of each high school year, RGA brings on an architectural intern from Chico High or Pleasant Valley. The program provides students with the opportunity to have a first hand look at the real practice of architecture and gives those students the chance to see if it is a field in which they would like to proceed. Most, if not all, of the students that RGA has engaged have gone on to college, some in a design related field. Matts hope is that he can help provide students with something that his career lacked- guidance and insight into architecture as a profession.
Matt has also been involved with other business entities over the past 2 decades. First, he served on the Board of Directors for the Chamber of Commerce, then on the Board with the Building Industry Association. Matt coached in the Starz A.S.A. softball organization for nearly 10 years and was one of the organizing members of Golden Valley Bank. Currently he is on the Board of Directors for the Chico Builders Association, but some of his most critical efforts are coming via his involvement with the Jesus Center and Salvation Army. Both have spent the past several years planning new facilities that provide services that our community desperately needs. The Salvation Army's project is nearly complete- a new 18,000 square foot community center located in Chapman Town. The facility will offer programs for families and children ranging from spiritual to social work to after school sports. The Jesus Center efforts are even larger. Planning, design, property acquisition and fundraising efforts are under way for a multi-building, 20-million-dollar complex.